Testimonials
Kathleen Prindle,Performance Aquatics Swim Club:"Just a note of thanks to you for getting us the Power Tower this winter! I thought you might enjoy these 2 attached pics. The first is some of our excited swimmers setting it up the day it arrived - they couldn't wait to get it going! The next is several weeks later, after we all fell in love:) The kids are from the national group, we only use it for our top athletes.I was lucky to have spent some time recently at the Olympic Training Center with Frank Busch (he still calls it the Rack) and got some great set ideas from his U of A days, as well. We now use it ALL THE TIME."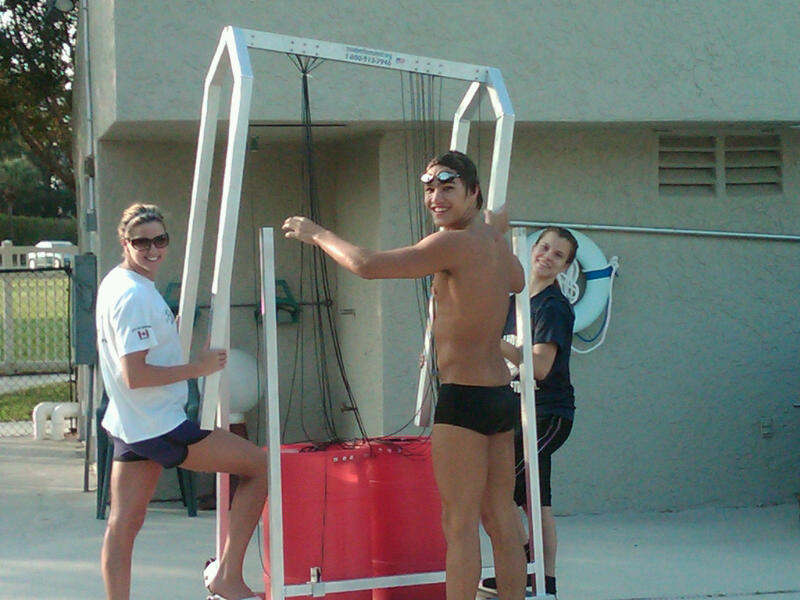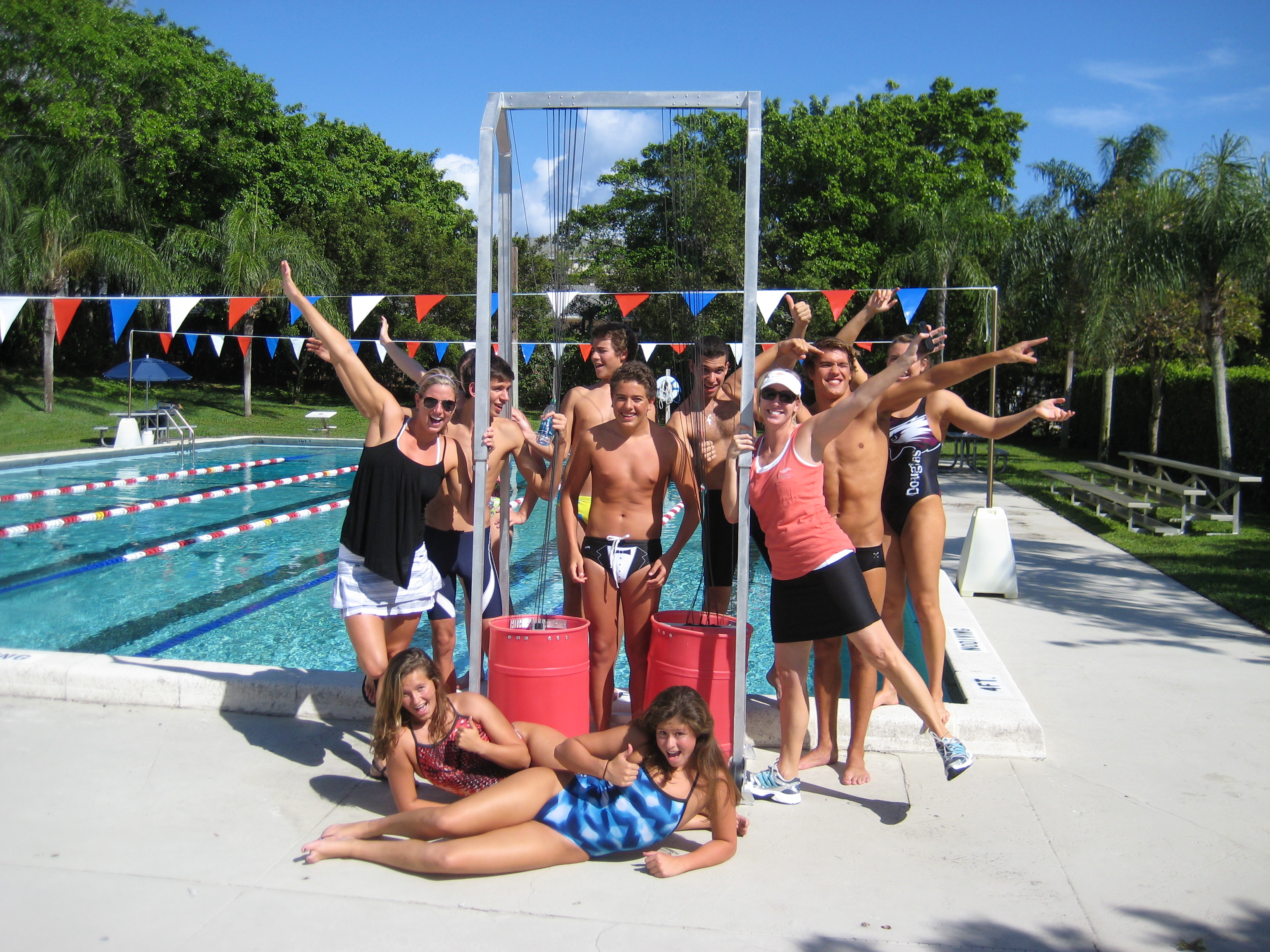 Bill Wallace, St. Andrews School: "Swim 6 x 50 on the Power Tower with the maximum weight to hold the best 50 time for the 25 yard outbound."
Ken Grey, The Woodlands Swim Club: "We love our Towers!"
Jesup Szatowski, Dartmouth College: "Sam Vancura is partial owner of Total Performance Inc., the company that produces the power towers, power racks, underwater cameras, and a couple of other swim training gadgets. He is a great guy to deal with and keeps office hours right in the shop that they manufacture in, so he is a good source for ordering, but also trouble shooting and getting thorough info on his products and other potential "toys". "
Kevin Murphy, Southlake Carroll High School: "We did very well in our relays last year.
Boys: 1:37.0 Medley, 1:24.4 200 and 3:05.9 400
Girls: 1:45.9 Medley, 1:37.0 200 and 3:29.9 400
All new school recordsand I feel the use of the Power Towers all the way up to 6 or 8 days before State, was a contributing factor to our speed success. We expect to be faster still this year."
Rick Bober, American Hebrew University: "Our swimmers love the Power Tower. Since we only have a limited amout of practice time per week, each swimmer gets on it for a short period each workout. The benefit is that the swimmers can attain their goals quicker. This year out of 20 swimmers, all but 4 qualified for the state high school championships. Except for my daughter, our team is comprised entirely of novice swimmers. The athletic department of our school is proud of this achievement."
Jack Fabian, Keene State Swimming and Diving: "Sam, Thank you. I truly appreciate the fact that you are helping me upgrade the older Tower. You have a great product and customer service! I will spread the news...but not to my competition! All my best, Jack."
TJ, Tom Johnson, University of Wyoming: "Sam, We love the Towers. The kids really like them too. Alright, more like a love/hate relationship. They really do like them and feel stronger in the water already and we have seen tremendous gains in stroke technique. We scull with them, swim, kick and pull. The applications have been limitless. I cannot believe the results we are seeing already. I wish I had 20 of them."
Pati Goodwin, Carroll Independent School District: "Sam, Thanks for working with me this morning on finding an approval we can use. It was a pleasure dealing with you. I wish all of our vendors were so honest and helpful. I will be entering Total Performance on our approved vendors list so you should be hearing from our coach soon. Once again, it was a pleasure."
Steve Alnutt, San Diego State: "We LOVE our Power Towers!"
Don Kimble, Byron Center High School: "LOVE THE TOWERS!!!!!!"
Kyle Messmore, Viper Aquatics: "Sam, Your response time and customer service are both amazing--thank you, as always."
Nikki Rose, Davis & Elkins College: "Thanks so much Sam! Very excited to be an owner and user of the Power Rack once again!"